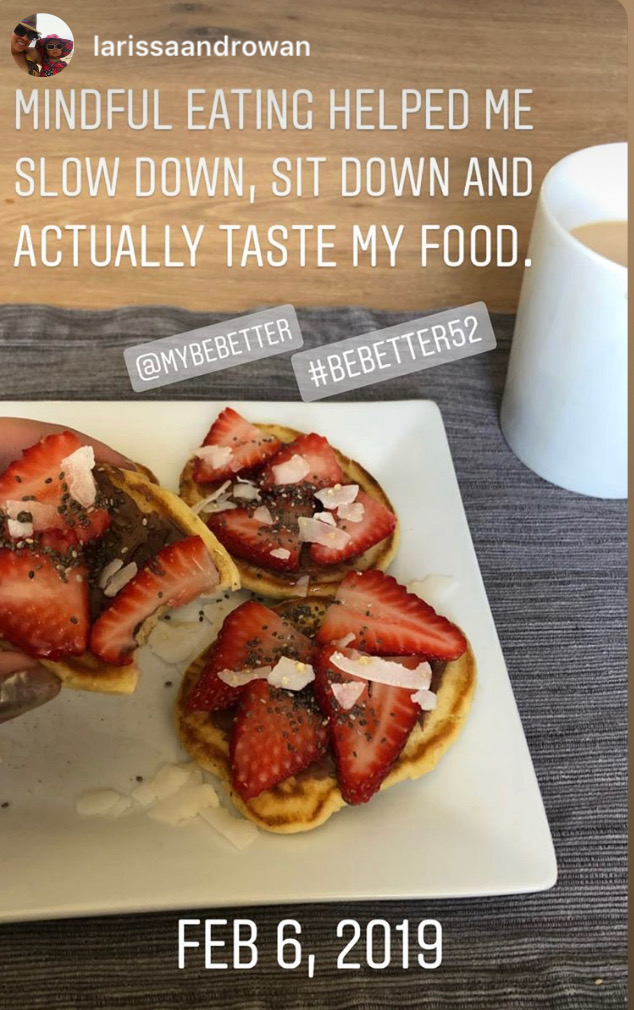 Post by Laura S from Team Beautiful Badass Breeders
This report is from the #bebetter52 challenge to eat mindfully. Year-to-date we have raised $242.70 for Every Mother Counts.
We had over 86 women report last week's completed challenge and 25 posts to social media.

Congrats to the 9 teams that had 80% participation or more for week six
THE TEAMS WITH 100% PARTICIPATION: 4 TEAMS
Be Better Be Supermoms, Beautiful Badass Breeders, KWPP Leading Awesome, and The Positive Changemakers.
80 % PARTICIPATION: 5 TEAMS
Be Better Beach Babes, Be Better Boss Babes Mountain Ladies, Team Awesome and TRIHOW.
Love the caption by Susanne
from Team Be Better Boss Babes
THIS WEEK's Contest Announcement:
Spread the love and enter this week's contest by posting a #bebetter52 photo on instagram. Make sure to tag BOTH @mybebetter and #bebetter52. There will be 3 winners and they will be gifted a 5 envelopes and notecard set from Peony and Laces. The cards are so adorable and the company is founded by mom, wife and business owner, Anna.
The winners will be chosen in three categories.
Most Creative (for example going outside your comfort zone to spread love in your community, school, work).

Best photography

Best Written Caption (for example, the impact of completing this week's challenge)