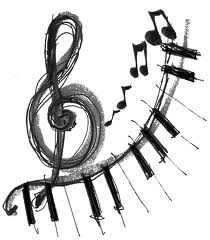 The power of music is profound. It is everywhere, affecting our lives on a daily basis.  Not only does music have an effect on our mind and mood, it can affect our bodies as well.  Listening to music in a variety of different settings can be quite beneficial. It has a unique link to our emotions, so can be extremely effective as a stress-management tool (psychcentral.com). We each have our personal musical preferences. You might enjoy listening to upbeat music when you work out, deeply emotional music when you paint, and soothing music when you read a book. So only you can decide what music works for each mood. This week, the be Better Challenge is to take the time to set up a soundtrack for your emotions. Enjoy music and the therapeutic impact it can bring into our lives.  Of course, it all depends on the music you choose and how it makes you feel.
While you work:  Some studies show that listening to music while you work or study can improve your productivity and mood.  Research also indicates that having some background noise while you navigate through your day encourages you to relax.  The best music choice for this environment is something soft, not too distracting or aggressive.
While you exercise:  Studies have shown that people who listen to music while exercising are more likely to do it again.  While it may not make you faster when you run, listening to music while working out can give you motivation to improve and increase your workouts.  The best style for this would be something upbeat and motivational. Even something loud will help get your heart pumping.
In the car:  Listening to music in the car can help you de-stress.  If you have a rough commute to and from work each day, adjust the dial to something soothing to enjoy during your drive.  Just make sure to drive safely and avoid changing the music while your car is in motion.
Music can change your life.  It can turn a rough day into a wonderful day.  It can pump up your workout, help you focus, and even help you relax.  Share music with friends and family!  Let music be a strong power in your life.