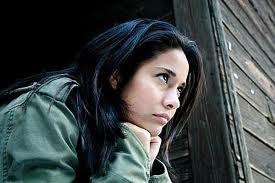 As the sky gets dark and the clock rolls back, 'tis the season when many people don't get enough direct sunlight. The mood changes as we become sleepy, lack motivation and even suffer from depression, all signs of seasonal affective disorder (SAD). Fall is upon us, and that means it's time for a new goal: Work hard to be in your best moods this fall and winter. Actually lets start with the next two weeks, then we can advance into the fall and winter season. This may seem like a vague goal, but you can narrow it down to fit your needs.
Some people are in a stressful mood this time of year. With the holiday hustle and bustle, it is easy to become overwhelmed. Worrywarts, here are a few quick changes you can make to turn the season positive. First, plan ahead for Christmas shopping. Take a little money from each paycheck and spend one or two hours picking out presents. Shopping for one or two people is much easier than shopping for a whole family. Second, don't spread yourself too thin. Be aware of your commitments and don't be afraid to say no to things that may overwhelm you.
Finally, to keep the mood light and cheery, make sure you enjoy each moment as it occurs. Don't jump straight to dishes right after a party. Instead, bask in the success and fun that you had. Being present for all the moments of the season can keep your stress down and your spirits high.
If you suffer from seasonal affective disorder, make sure you spend at least 20 minutes each day in the direct sunlight. Whether this is during a break at work or while watching the morning sunrise, make sure the light hits your face every day. If you live in a country or state that does not have much sunlight in the winter time you can look into light therapy. Another great spirit lifter for those of us who struggle is to exercise. Exercise helps improve your mood by increasing the serotonin levels in the brain.  A long walk or quick bike ride are easy and fun ways to brighten your day.
This season, boost your mood by taking good care of yourself. This week, practice a few of our suggestions, and see how they work for your life!
More information on SAD (Seasonal Affective Disorder)
Check out this great visual diagram about Seasonal Affective Disorder (SAD) – An infographic by the team at Medify Inc.