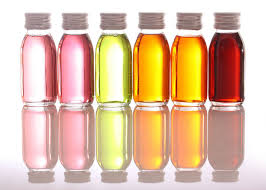 This week's health goal is to use essential oils in your daily life.  While oils can be a bit of an investment, the payoff is huge.  Essential oils are used worldwide in medicine and healing.  We will discuss what essential oils are and how they can be used in your daily life. Essential oils are natural oils obtained by distillation from plants and flowers.  Many times, the oil carries a characteristic fragrance of the plant or source from which it is extracted.  To find out more about how they are made, visit http://en.wikipedia.org/wiki/Essential_oil.
While there are dozens of oils, we will name just a few that we suggest looking into:  Lavender has many uses: It has antibacterial properties, aids in digestion and fights headaches.  Peppermint is used to sooth the stomach, help stop itching and cool sore muscles.  Among its many attributes, it can also act as a decongestant during flu season.  Rose is the best oil for women, as it can improve hormone balance, fight PMS symptoms and improve the health of your skin.  To look into more oils, visit http://www.care2.com/greenliving/9-essential-oils-with-huge-health-benefits.html.
It is important when using essential oils to find pure, quality grade oils.  For this, we recommend DoTerra.  It carries pure essential oils, as well as blends for many different uses.  This week, rub up with some oil.  You may find yourself reaching for it more and more.