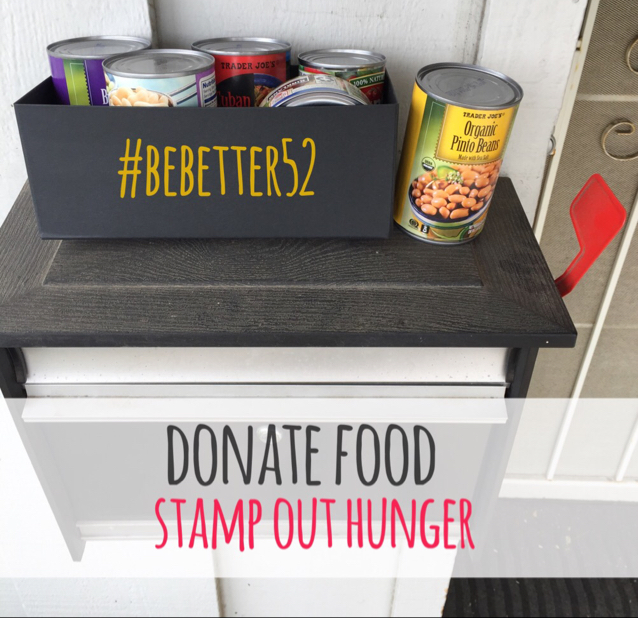 Donate Food #BeBetter52
Food is an essential part of our lives. Our bodies will not function without a proper amount of nourishment. As of 2014, 14 percent of American households faced food insecurity. Millions of families across the U.S struggle on a daily basis to place a meal on the table.
In honor of the 24th annual letter carriers' Stamp Out Hunger food drive on Saturday, May 14, this week's #BeBetter52 challenge is to donate food. If you leave nonperishable food items out by your mailbox on May 14, your mail carrier will pick them up and take them to your local food bank or homeless shelter. You may also hand-deliver food donations to your nearest food bank or homeless shelter throughout the week!
In 2015, the Stamp Out Hunger food drive collected approximately 71 million pounds of non-perishable food left out by mailboxes. The drive has collected more than 70 million pounds of food for 12 consecutive years – for an overall total of more than 1.4 billion pounds of food.
Many people only think to donate food during the holiday season, but those in poverty struggle throughout the entire year to have enough food to eat.  Even if you only have one can of food to give, you can make an impact. Check out http://www.foodpantries.org/ to find a local food pantry/food bank near you.
This week's challenge is a great way to give back to your local community, all while raising money for Every Mother Counts. We can't wait to see the impact you have on your community.