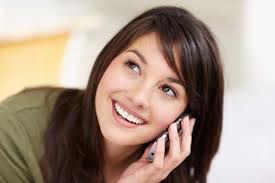 Many of us think of family time mostly during the winter holiday season. That's because the hustle and bustle of life lasts year round and, as a result, being close with family may not follow. Of course, even halfway through the year, it is good to reach out to your loved ones. This week's goal is to reach out to family, especially your parents. If you are lucky enough to live in the same city as your family, drop by an extra time this week. Spend quality time with your family. Whether you go out for dinner or just stay in, you and your family will have an enjoyable time!
If, like many of us here at Be Better, your family happens to be far away, make an extra phone call or two this week. Aim for calls that last at least 10 minutes. Catch up about work, school, fun and family.
While all family is important, if you are lucky enough that your parents are still living, we urge you to make an extra effort for your parents this week. Parents do more for us than we can ever repay. (If you're a parent yourself, you know this is true.) It's time to give them a special thanks for all their hard work, support and unconditional love.  Call your parents.